GISMA President Welcomes First University Intake
On Tuesday 11 May, Professor Dr Stefan Stein, President of GISMA Business School University of Applied Sciences, welcomed the first intake of students. His welcome speech was part of a series of online events for the digital orientation of new students. Professor Stein was joined by his senior academic team and colleagues from across GISMA and GUS to welcome over 20 new postgraduate students to the GISMA family, with more expected to join within the next week.
The welcome speech highlighted that GISMA is not a traditional university and the entire orientation event has a very different approach to Professor Dr Stein's orientation when he began his academic journey, 70 semesters ago. Stefan thanked the students for their trust in a new university, but also prepared them for the challenges ahead, all of which are courageous steps towards their dream job. He summarised this with a quote from Confucius, saying: "If you want to be happy all the time, you often have to change".
As many students, partners and colleagues are currently in India, Professor Dr Stein took a moment to acknowledge those affected by the escalating situation and directed students to the support available to them should it be required.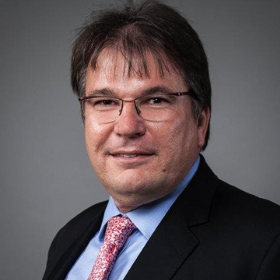 This was a historic moment for GISMA, which was awarded degree awarding powers in October 2020, and began recruiting students for this intake one month later. Stefan extended his gratitude to all the GISMA team who have been integral to making this a reality and success.
Finally, as with any family, Professor Dr Stein laid out the university's rules, which perfectly represent GISMA's brand values – live peacefully together and respect the diversity.
Are you interested in studying data science or an artificial intelligence programme? Then the wide range of our GISMA Applied Sciences programmes can help you begin your professional journey. 
You can choose from a wide range of postgraduate degrees and undergraduate degrees.