The 10 Big Benefits of a Digital Marketing Career
The digital industry is booming, and its impact has been felt across the business world. Connecting with a global audience is necessary for companies if they wish to generate awareness of their products and services. For this, they must rely on a strong marketing team who can come up with strategies that enhance the brand's visibility.
Contact us to know more
Contact us to know more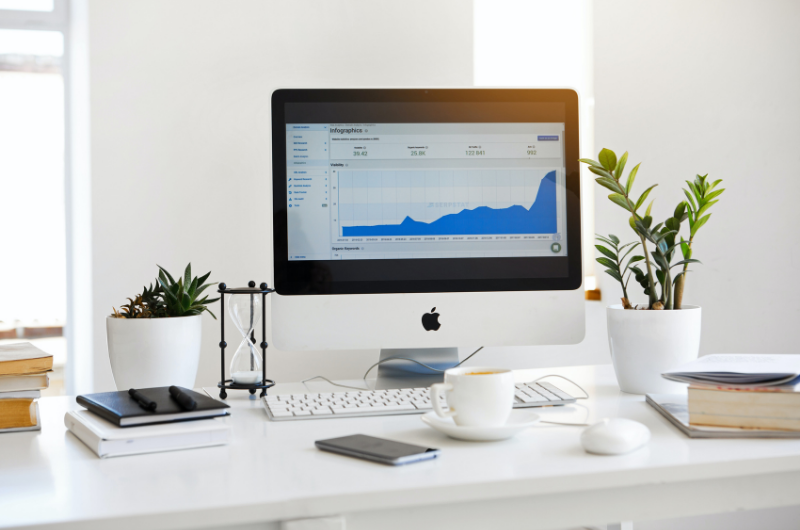 Germany is renowned for being a technology leader and is currently riding the digital wave. Much of this growth is due to the country being the fifth largest global e-commerce market. According to ' Info Cubic', Germany's online revenue was estimated to be USD $76.48 billion in 2019. The surge in smartphone users has also placed greater prominence on digital technology as people can access everything at a click.
This is good news for those looking for digital marketing jobs as there's high demand in the market which will continue to grow. Businesses are focusing heavily on this area, organising substantial budgets, and offering high salaries to qualified candidates. 
By opting for a good digital marketing course, you can fill the skills gap and get a job within this sector. Here are some excellent reasons why a career in digital marketing is a great choice. 
A fascinating field

The digital landscape is a great choice for those with a creative side and brimming with new ideas. Your job will allow you to explore and understand the market and come up with engaging content and strategies. Millennial's and Gen-Z favour this area as it gives them the liberty to put their innovative prowess on display. 

Ever-evolving industry 

The digital evolution is in full swing in Germany and worldwide with new streaming services and online trading places cropping up. Even traditional businesses are adopting newer business models after considering the benefits of digital marketing. This new technological development is referred to as Industry 4.0 and is estimated to bring in several new opportunities into the country. 

A variety of jobs

Digital marketing careers come with a lot of options and you can choose a role based on your preferences and interests. The digital team comprises copywriters, SEO analysts, designers, content marketers, client executives and more – all of whom work together as a collective unit. So, be sure to select a job that caters to your skill set. 

In-demand 

Businesses realise that traditional marketing is no longer enough in isolation and are including digital within their overall marketing mix. This has led to an increase in new roles and candidates are required to fill these positions. Demand for professionals is high in Germany and many other European countries like the UK, Ireland, Italy and more. 

Good salary 

If you learn digital marketing, you can earn excellent remuneration as jobs in this field are well-paid. As businesses are reliant on digital marketers to help gain visibility to generate profit, they offer a good package to professionals. According to Payscale, you can earn approximately €48,000 in Germany in this position.

Flexibility 

Flexible working patterns are common in this area and this was evident during the 2020 lockdown when this field continued to function without any hurdles. Remote working and many other positives are available in digital roles. By gaining the required skill set and a vast network, you can also work as a freelancer or branch out with your own venture. 

Cost-effective

While digital marketing careers are well-paid, earning a qualification in this field is also affordable. A qualification in this field is an investment which will benefit you in the long-term.

Career-oriented

Based on the digital revolution that's rapidly progressing, expertise in this area can be of great use in the future. Business professionals, marketers and others must be acquainted with this sector if they want their brand to be successful. Knowledge of this field has multiple uses and can come in handy in other corporate functions such as budgeting and sales.

Work-life balance 

Although fast-paced, digital marketing jobs are known for their adaptability and you'll be able to work in an environment where you get to truly enjoy your work. As a creative field, it also allows professionals to think outside the box and make full use of their talents.

Global opportunities

Digital marketing careers can open up a world of opportunities for those planning to work abroad. Those with a  Master's in Digital Marketing can easily tap into the global jobs market and land a good job position. 
Improving your knowledge and skills via a programme will give you a strong foundation in this field. Students planning to pursue a career in this sector will benefit from the  MSc Digital Marketing offered by  GISMA Business School in Germany. Awarded by The University of Law (ULaw), these degrees offer an in-depth, specialist insight into the digitally-driven business sector. Click on the link for more information and to sign up today!
– This article was written by Nandita Kaushal.